One of the oldest Shrine in Kyoto has large forest in the site.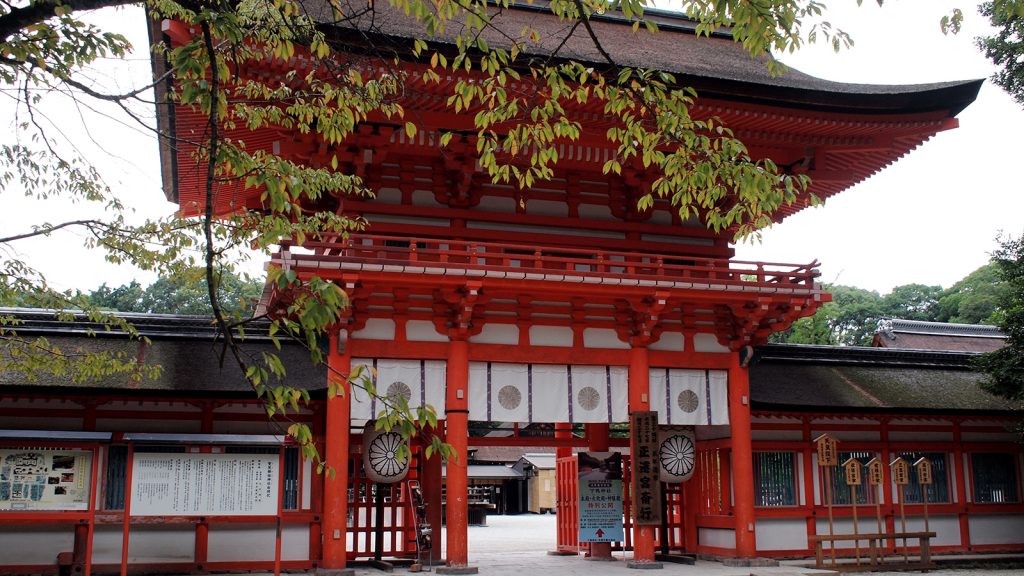 I went to Shimogamo shrine in the early morning by bus, the air in the shrine felt much clear in the morning. Shimogamo shrine is a world heritage, its history can trace back to about 2,000 ago, the one of two oldest shrine in Kyoto. The unique thing in this shrine is there are series of shrines based on Eto (Japanese zodiac). I was born in the rat year, then I worshiped Daikoku-sama shrine. The precincts of the shrine is very large, the forest called Tadasu-no-mori is also famous for secondhand book market in August.
History
An ancient relics was found in the site of the shrine and it was analysed that made in at least 2,000 years ago. Also, there are some historical documents shows that the shrine was exist before 2,000 years ago. Aoi-matsuri (Aoi-festival) is one of the three major Kyoto festival has also 1,400 years history.
Deities Enshrined
Kamotaketsunomi-no-Mikoto
Tamayorihime-no-Mikoto
Blessing
National peace
Warding off evil and plague
Foundation
More than 2,000 years ago
Location
59 Shimogamo Izumigawacho Sakyo-ku, Kyoto
Photo Gallery
---