Four main shrines that are designated as national treasures made of ancient architectural method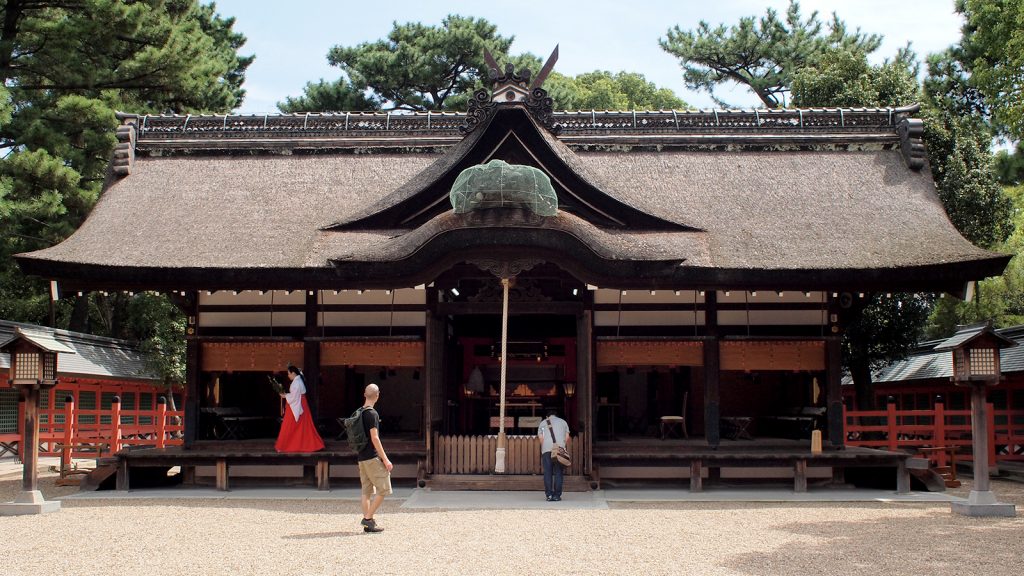 Sumiyoshi Taisha is the headquarter off all Sumiyoshi shrine all over Japan. There are about 2,300 satellite shrines. the shrine is located in front of Sumiyoshi Taisha station, it is 30 minutes from Shin-Osaka station. Torii can be seen just in front of the station. Famous Taiko-Bashi bridge's stairs are steep, however it is robust. There are four Main shrines inside the Shrine site, it is very unique to have four main shrines in the same site. Each shrines are designated as national treasures, made by Sumiyoshi method that is the oldest shrine architectural method. There is the stone stage in the site that is designated as a national important cultural property.
History
About 1,800 years ago, Empress Jingu enshrined the three Sumiyoshi deities when she returned from an expedition to Shiragi.
Deities Enshrined
Sokotsutsuo-no-Mikoto
Nakatsutsuo-no-Mikoto
OKinagatarashihime-no-Mikoto (Empress Jingu)
Blessing
Safe sailing
Rich harvest
Foundation
Jingu-Kougou-Sessho 11(211 A.D)
Location
2-9-89 Sumiyoshi, Sumiyoshi-ku, Osaka
Photo Gallery
---