A world heritage site shrine on the water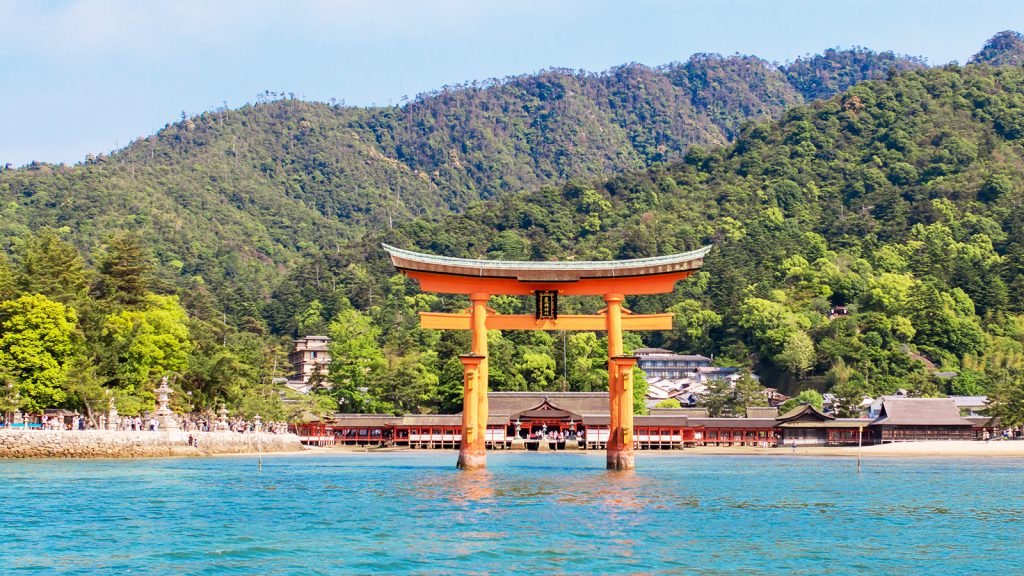 Itukushima Jinja is a world heritage site and it is located in the island called Itsukushima. The island had been worshiped as divine island in the ancient era, people thought it is irreverence to build a shrine in the island that is why the shrine is built on the water. Three deities are enshrined, Ichikishimahime-no-Mikoto, Tagorihime-no-Mikoto and Tagitsuhime-no-Mikoto they are called Munakta-San-Joshin (San-Joshin meaning three goddess) and daughter deities of Amaterasu-Omi-Kami.
History
Established by Empress Suiko in 566 A.D, and later rebuilt by Taira-no-Kiyomori a man of power in Heian era. The shrines was worshiped as the guardian of Heike clan which is Taira-no-Kiyomori belonged, and also Emperors and Empresses, aristocrats visited the shrine.
Deities Enshrined
Ichikishimahime-no-Mikoto
Tagorihime-no-Mikoto
Tagitsuhime-no-Mikoto
Blessing
Peace and prosperity in the household
Business success
Foundation
Suikotenno 1(593 A.D)
Location
1-1 Miyajimacho Hatsukaichi, Hiroshima
Photo Gallery
---