Shrine surrounded by the vast forest in central Tokyo.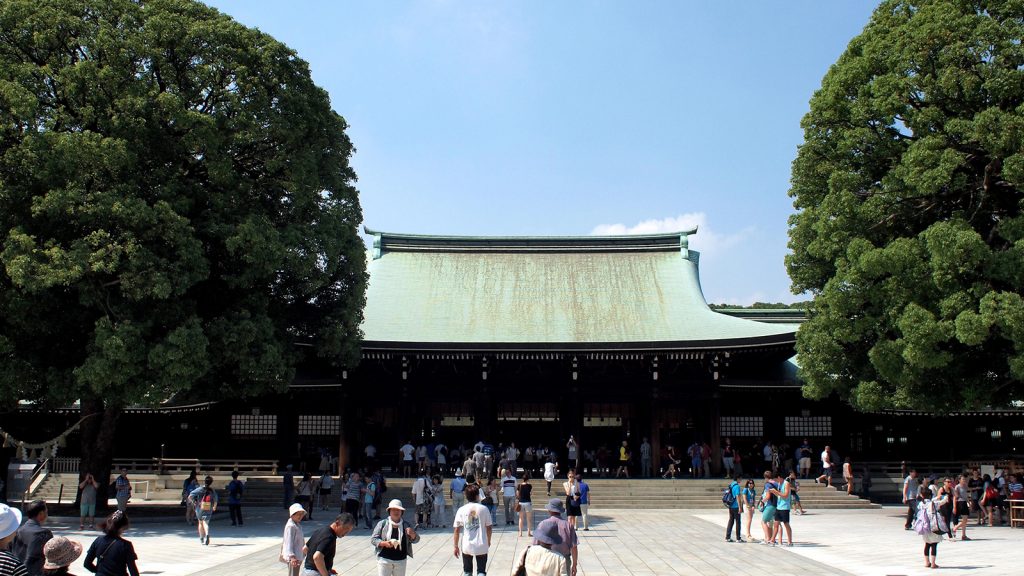 Speaking of Tokyo shrine, most people imagine Meiji Jingu shrine.Surprisingly, 300 million people visit for new year worship every year, it is the largest in all shrines in Japan. When I visited there on the new year's day before, even people aligned fully the broad road, it took some hours to arrive the Main shrine.Usually, I only visit main shrine, this time I walked around the whole area. If you walk to the Gardens and Treasury from main entrance, you can see that the area is vast.If you visit Shobuda (an iris garden), June is the best time to see it. This time, it was just a little late for the season, I would like to visit next year. There is a beautiful lawn that spread in front of the Treasury! However there were some people coming to picnic, I think this place is not well known.I felt so good that I have found a really good place.
History
After the demise of the Emperor Meiji, he was enshrined in 1920 with the Empress Dowager Shoken. The vast site has Treasury and Martial art gym, Gardens, and cultural museum. Originally held by Hikone feudal lord, Ii family. Vacant land became a cast forest in very central of Tokyo with 100,000 trees dedicated by people all over Japan. Fortune is different from the other shrines', instead of prediction, Japanese poetry made by Emperor Meiji and Empress Dowager Shoken are written along with the commentary.
Deities Enshrined
Emperor Meiji
Empress Dowager Shoken
Blessing
National peace, Imperial prosperity, Safety and well-being of the family, World peace.
Foundation
Taicho 9(1920 A.D)
Location
1-1 Yoyogi-kamizono-cho Shibuya Tokyo
Photo Gallery
---